2023 Agenda
Northern New England MedTech Conference &
MedTech Collaborative Pitch Competition
3:00 - 4:00pm -
Registration & Social Hour
4:00 - 4:15pm - Introductions
4:15 - 6:15pm -
Live Pitch Competition
Judges Panel:
VC & Investor Representative Attendees Include: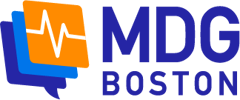 6:00-8:00pm -
Reception with Speakers, Steering Committee, & Sponsors
Day 2 |
Expert Panels, Networking, and Breakout Sessions
November 16th, 2023
Hanover Inn, Hanover, NH
8:15 - 8:45am -
Opening Address and Introductions
8:45 - 9:30am -

MedTech Highlight Reel | Rapid Sessions
8:45 - 9:00am - Our Medical Innovation Dream Team: Medical device development requires collaboration from three main groups: clinicians to identify problems, engineers to build prototypes, and entrepreneurs to analyze markets. However, it is necessary to have cohesion in the group and a Program Developer serves as a link for all involved -acting as a catalyst to continue a project's momentum and maintain focus by facilitating effective communication between each discipline. I will discuss the opportunities for collaboration with clinicians seeking engineering and business expertise and how to build an effective and eclectic team.
9:00 - 9:15am - Calibrating a Genuinely Human Touch with Generative AI in MedTech

9:15 - 9:30am - Wireless Power and Recharging for the Next Generation of Active Implantables: Learn about advancements in wireless power and recharging for the next generation of active implantable devices. Unlock new markets, expand your patient population, and strengthen your competitive advantage with these actionable insights.
9:30 - 10:00am -

Networking Break
10:00 - 10:45am -

How to Sell into Hospitals: Best Practices from Supply Chain, Contracting, Operations, and Finance Perspectives
Best practices from supply chain, contracting, operations, and finance perspectives.
10:45 - 11:30 -
The Challenges of Delivering Care at Home
One of the most promising opportunities to improve care and lower costs is the move of care delivery to the home. An increasing number of new and established organizations are launching and scaling models to move primary, acute, and palliative care to the home. For frail and vulnerable patients, home-based care can forestall the need for more expensive care in hospitals and other institutional settings.
There are tremendous opportunities to improve care through these home-based care models, but there are significant risks and challenges to their broader adoption. Today's panel will discuss the challenges of providing quality care within these settings, especially in rural communities and discuss available solutions to enhance patient's experiences and outcomes.
11:30 - 12:15 -
Lunch and Networking Breakouts
Lunch with themed networking tables!
12:15 - 1:00pm Keynote Speaker
Dean Kamen
Dean Kamen is an an engineer, businessman, industry advocate, and serial inventor with an inimitable history of turning unconventional ideas into commercial successes. He is known for his invention of the Segway and iBOT, as well as establishing BioFabUSA, a program of ARMI.
Dean will discuss the vision of ARMI and advancements in biomanufacturing and how regenerative medicine is no longer only a research pursuit.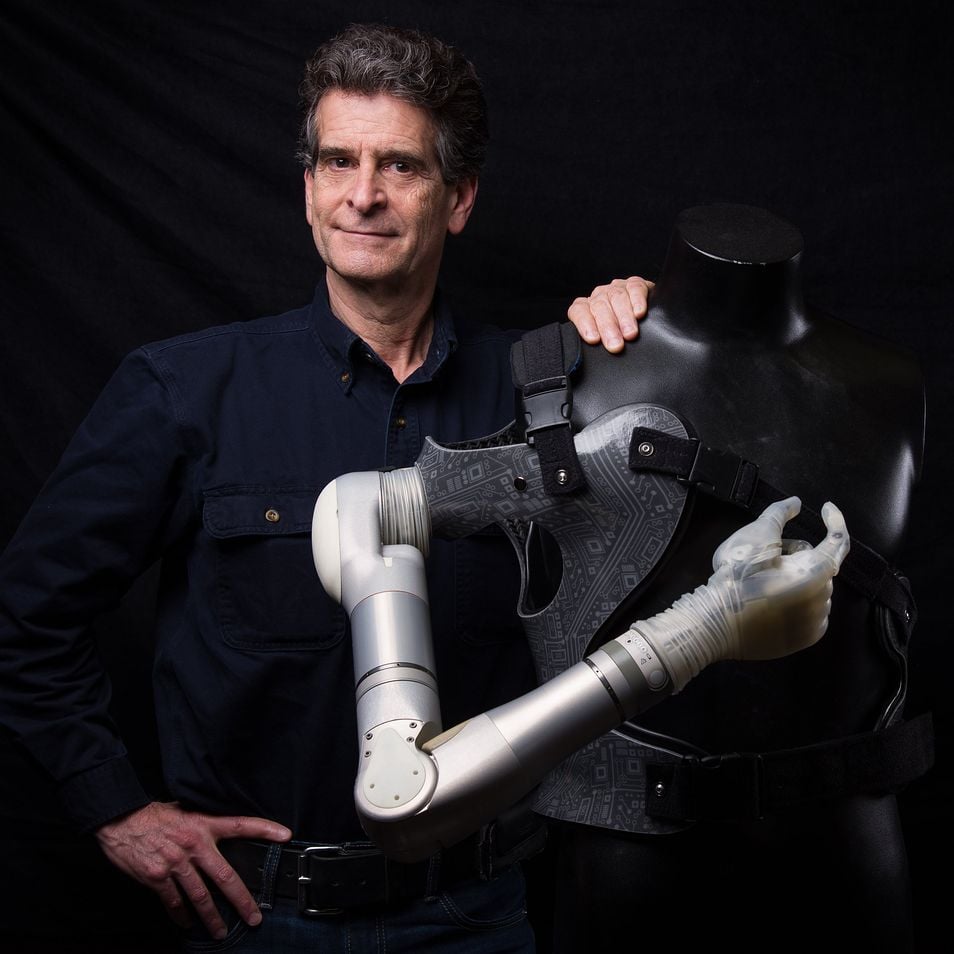 1:15 - 3:00pm -
Parallel Breakout Tracks
BIOFAB
1:15 - 2:15pm -
Biomanufacturing
Challenges & Needed Breakthroughs
This session will bring together an expert panel of bioprocessing equipment and automation suppliers, researchers, and biotech entrepreneurs to identify needed breakthroughs to overcome limitations to scale-up and mass production of cell- and tissue-based therapy products. Then, the panel will discuss recent advances in biofabrication that have potential to expedite progress.
2:15 - 3:00pm -
Translation of Regenerative Medicine to the Clinic and Commercialization
This session will bring together clinicians along with experts in hospital administration, reimbursement, and healthcare logistics. The panelists will discuss their challenges and successes in implementing cell- and tissue-based therapies. They will also share how regenerative medicine will impact healthcare in the future and what is necessary to transition these potentially life-changing cures from research laboratories to health care facilities, and ultimately, deliver potential cures to patients.
FINANCING
1:15 - 1:30pm -
R(01) vs. ROI: A New Model for Innovation in Academic Healthcare
Alexander T Abess, MD
Practicing Anesthesiologist & Assistant Professor, Geisel School of Medicine at Dartmouth
Xan Abess is a practicing anesthesiologist at Dartmouth Hitchcock Medical Center and Assistant Professor of Anesthesiology and Perioperative Medicine at the Geisel School of Medicine at Dartmouth. He holds the role of Director of Quality & Safety for the Department of Anesthesiology and Perioperative Medicine at DHMC and is the Founder and Director of IDEA Lab (Innovation Development and Entrepreneurship in Anesthesia). Xan also serves as a clinical advisor for Simbex, leveraging his extensive clinical experience from private practice, academic medicine, to military medicine, and his entrepreneurial journey of starting a medical device company. His insights span from medical device development, fundraising, grant writing, to research and regulatory requirements, and intellectual property protections.Besides his technical knowledge, Xan is recognized for his communication skills, acting as a bridge between engineers, clinicians, and business developers. Above all, he is deeply committed to assisting others in achieving their development objectives. Drawing from his background as a US Navy Flight Surgeon, Xan earned a bachelor's degree in Biomedical Engineering from The Catholic University of America and a Doctor of Medicine degree from the Medical University of South Carolina.
Read More
1:30 - 2:15pm -
How to not give away the farm: alternatives to traditional venture
The lens of what investors are looking for, private financing trends and capital raising tips.
2:15 - 3:00pm - Accelerators: How They Work and When to Engage

In the dynamic realm of medical and medtech device startups, timing and collaboration are key. Discover the crucial indicators that signify the right time for your burgeoning enterprise to engage with an accelerator. Experts will expound on the defining characteristics that contribute to an accelerator's success, ensuring that your innovation finds the solid ground it needs to flourish. Explore scenarios when walking away to maintain independent momentum is not just an option but a strategic advantage. Learn to identify the red flags and gain the courage to steer your startup in a direction of autonomous growth when needed. This talk is an invaluable guide for medical and medtech entrepreneurs on their journey, offering a clear perspective on when to embrace collaboration and when to confidently forge an independent path.
3:15 - 4:00pm -

The Future of Life Sciences in NH
Hear from the leaders of the Life Sciences Industry in New Hampshire about their vision to bring awareness to and expand the Life Sciences ecosystem in the state, the birth of the state's first ever life science association, and the work underway to address the challenges and opportunities for the industry, such as workforce and talent recruitment, increasing the state's visibility, and how the state is working together to attract life science companies, talent and the next generation.

4:00 - 4:45pm -

Creating a Successful Innovation Ecosystem



4:45 - 5:30pm -

Closing Remarks & Networking Happy Hour